The EP70 Series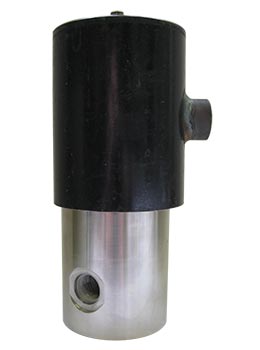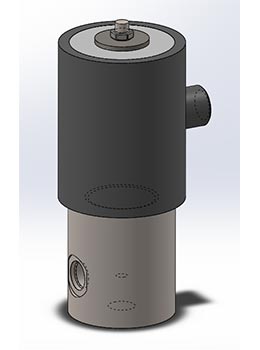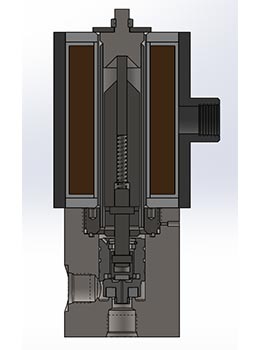 Features:

The powerful, full port EP70 is great for a wide range of liquid flow rates and temperatures. This pilot assisted, direct operated valve can be configured with a UL/CSA certified explosion proof coil for Class 1, Division 1, Group A-D locations. The EP70 has 1/2" NPT or SAE connections, and allows inlet pressures of up to 5000 psig. There is no minimum required pressure differential for opening/closing. The combination of a high power coil and larger internal bleed orifices, as compared to our other EH Series products, provides for less sensitivity to fluid viscosities and particulates. The EP70 can be used with water, fuel oils, flammable liquids and other liquids compatible with the construction materials. Filters are recommended for all applications.
Possible Media: (click each icon to learn more)



General
Liquids


Hydrocarbon
Fuels

Flammable
Gases

Hydrogen

Oxygen

Corrosives
Sea & Salt
Water


Viscous
Liquids

Steam
Cryogenics
How does this compare to other Clark Cooper Valves?
Download EP70 Catalog Page here

The EP70 Series
Construction

| | |
| --- | --- |
| Valve Body: | 316 SS |
| Piston: | 303 SS |
| Pistons Rings: | PTFE |
| Plunger: | 430 SS |
| Pilot Valve: | 303 SS |
| Bonnet Tube: | 304 SS |
| Bonnet Base: | 304 SS |
| Spring: | 302 SS |
| Body O-Ring: | PTFE |
| Valve Disc: | PTFE |

Reference Dimensions (inches)
Pipe Size
Ship Weight (lbs.)
A
B
C
D
E

EP70-08 Normally Closed

½"

15

8.4

7.2
ø 3.5

ø 3.0

2.8
The EP70 Series
Electrical (Coil)

Coil: Encapsulated Class "H", 36" leads - All AC/DC Voltages

Coil Enclosure: Carbon Steel - Coil enclosure is completely seal-welded NEMA 4 (watertight)
NEMA 7 (explosion-proof)
NEMA 4X optional
Class 1, Division 1, Group A-D

Conduit Connection:
1/2" NPT

The EP70 coil is ETL listed,
click the image to learn more:



Pressure

Maximum Operating Pressures below are measured in PSIG




Pipe Size:
1/2"
Normally Closed Standard AC:

5,000

Normally Closed Standard DC:
5,000
Minimum Pressure Differential:

0

Cv & Wattage




| Pipe Size | Normally Closed Cv | Watts |
| --- | --- | --- |
| ½" | 3.5 | 80 |
The EP70 Series
Possible EP70 Options:

Click each icon to learn more


72" Lead Length


ETL Listed


Stainless Steel Tags


Class V Leakage Testing


NEMA 4X


Din Connector


SAE Port


Oxygen Clean

Cryogenic
The following are standard on the EP70:


Explosion Proof


Stainless Steel Valve Body
Options for our other valves include:


General Service


22 W Coil


Integrated Check Valve


Viton O-Rings


Screw Terminal


¼ Tab (spade)


Normally Open


Single Switch


Universal Mount


Tube Connector
The EP70 Series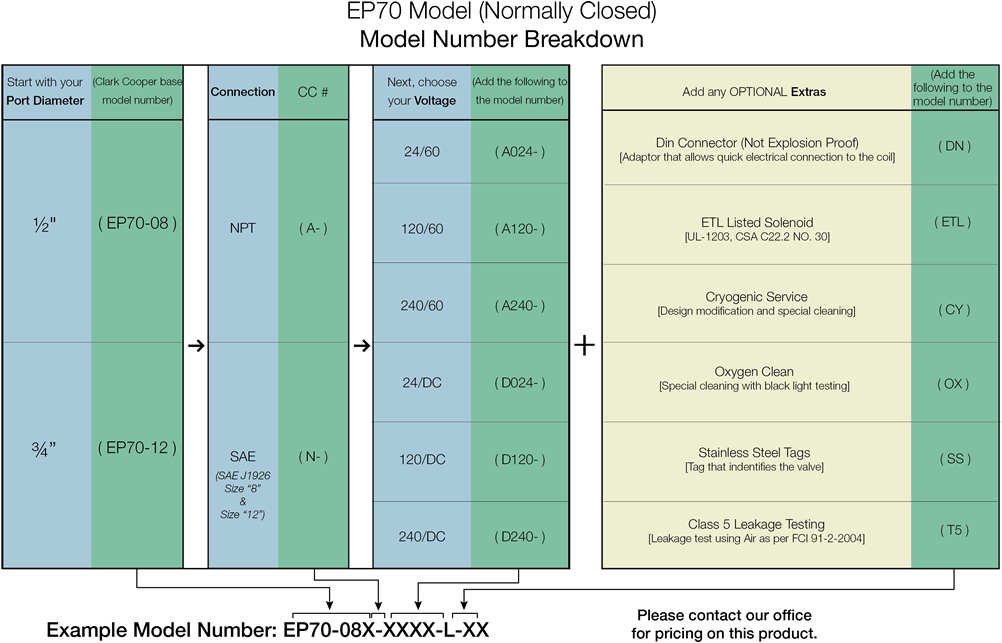 – Download Model Breakdown PDF here
Standard delivery time: 10 weeks
Additional options or alternate materials may cause longer delivery times. Delivery time is for less than 5 valves.